Warehousing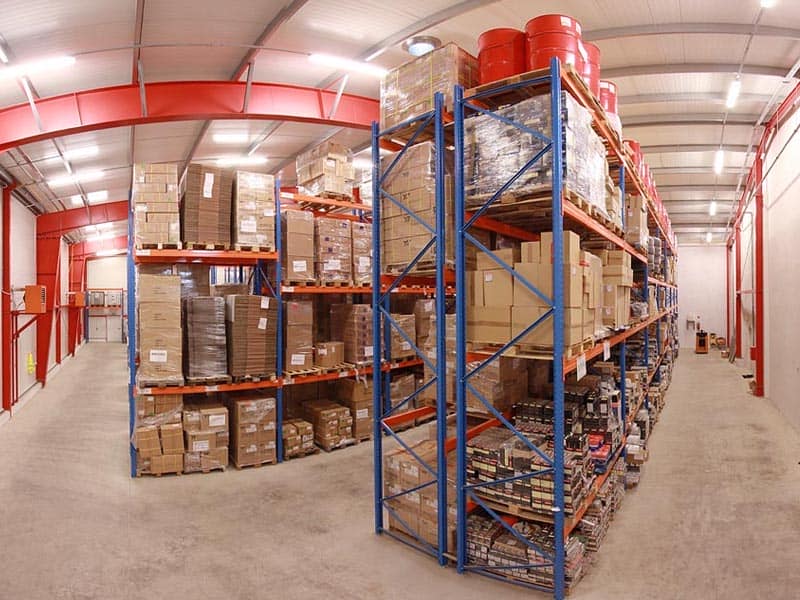 MARK SPEDITION deals with the lease of warehouse space to all customers who value access to logistics warehouses managed in a modern way and operating according to the latest standards. An efficient warehouse and distribution centre provides entrepreneurs with easy and timely delivery of goods to their recipients. Our warehouses are located in Dołuje near Szczecin, on national road no. 10, about three kilometres from the border crossing in Lubieszyn.
Miscellaneous warehousing services
Our warehouses are available for customers 24 hours a day. They can use any way to unload and load goods as well as other logistical services. We offer short-term and long-term warehousing of goods. You can use the cross-docking service, which consists in reloading or repacking the goods and sending them to the final recipient directly from the warehouse. This reduces warehousing costs and speeds up delivery of goods.
Modern warehousing of goods
All our warehouses meet the highest standards. These are modern warehouse halls equipped with the latest IT solutions, allowing for quick and effective service. They guarantee the most convenient form of storage and distribution of goods. Our warehouses are built in such a way that a constant temperature is maintained inside them. They have a dust-free floor and other modern solutions. In our warehousing and distribution centre we provide 24-hour supervision: full protection, monitoring and insurance.
The advantages of MARK SPEDITION's storage and distribution centre are
a wide range of services provided, such as: receipt and release of goods, long- or short-term storage, cross-docking, transshipment of goods, customisation, labelling and marking, quantity and quality control, and customs services;
convenient access to the warehouse centre situated in Dołuje near Szczecin and the Polish-German border crossing in Lubieszyn, on national road no. 10;
in a high-bay warehouse: dust-free floor, professional IT solutions and constant storage temperature;
distribution of any shipment to any place in Poland within only 24 hours;
any mode of loading and unloading of goods;
24-hour working system.
If you are interested in such services as renting warehouse space in Szczecin or distribution of goods, please contact us by phone or e-mail.
Marlena Tracz | LOGISTICIAN

mobile: 0048 606 913 200
e-mail: mtracz@mark.com.pl