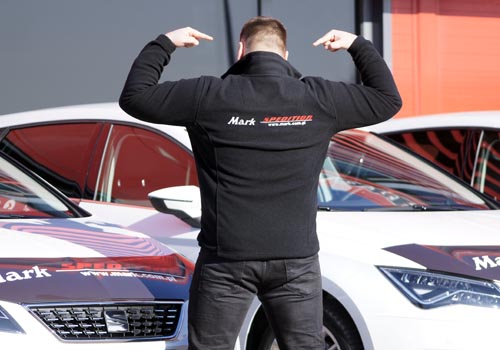 International Forwarding
International forwarding consists in organising the transport of goods and optimising costs.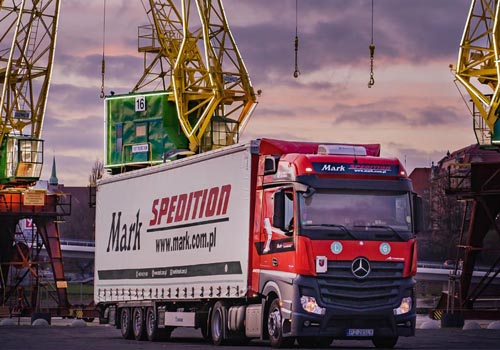 Transport
We provide a wide range of transport services throughout Europe.
Logistics services for large and small companies
MARK SPEDITION is a company based in the vicinity of Szczecin providing extensive logistics services for small and large enterprises. The company is engaged in domestic and international transport, transshipment and rental of warehouse space near the German border.
The modern global economy is based on the production of goods and their transport, both globally and locally. You can hardly imagine the distribution of raw materials, semi-finished products and consumer goods without advanced transport based on carefully thought-out logistics.
What does logistics involve?
As the basic definition implies, logistics is the process of planning and implementing the flow of goods between contractors in order to make it as economic, efficient and effective as possible. An important part of logistics is to monitor and control the whole process. Logistics supports such actions as ordering, transport, packaging, warehousing, handling returns and even waste management.
Logistics companies offer their services to entrepreneurs whose activities are related to the transport of goods. Whether the customer is large or small, the tasks carried out by a logistics company ensure efficient service, lower company costs and the ability to focus on the core business. Specialisation in the field of logistics services also enables a more effective search for such solutions as cheap warehousing or economical transport on fixed or one-off routes.
Our standards in logistics
MARK SPEDITION has been specialising in the logistics of goods for many years. We support entrepreneurs by offering comprehensive transport, distribution and warehousing services. The company arranges national and international transport and distributes goods to selected locations in Poland and Europe. Our staff will take care of all formalities and customs clearance. Moreover, we offer transshipment of goods and rental of warehouse space. We provide our customers with modern, perfectly equipped warehouses in Dołuje near Szczecin, available 24 hours a day.
What distinguishes our company?
Our experience in transport and forwarding services is extensive. Many entrepreneurs, large and small, consider us a reliable business partner. Thanks to our modern car fleet, we are able to transport and distribute goods quickly and efficiently with safety throughout Europe. Our company guarantees effective action at all logistics stages, from receipt of goods from the customer, to storage, transshipment and further dispatch.
What is more, we provide professional advice on logistical issues and assistance in choosing the method of transport and forwarding of goods. Our experts will recommend the most convenient places for customs clearance and advise you on how to proceed when clearing the goods. Please read the details of our logistic services portfolio.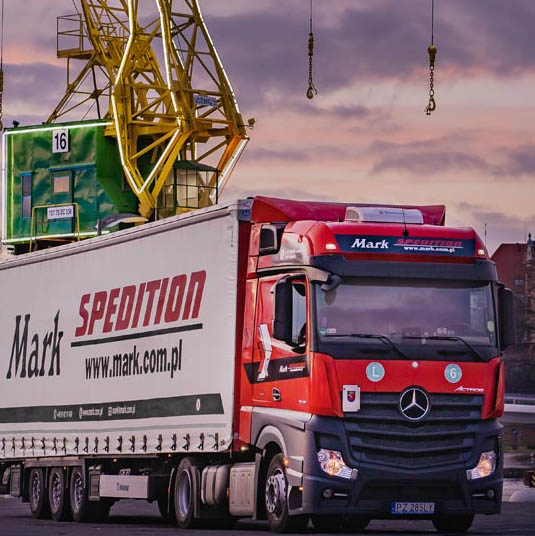 Do you have a free car
don't wait for a cargo
type where your car is
Location of the cargo
Consider our warehousing services:
transshipment
long-term warehousing
short-term warehousing
customisation and dispatch of goods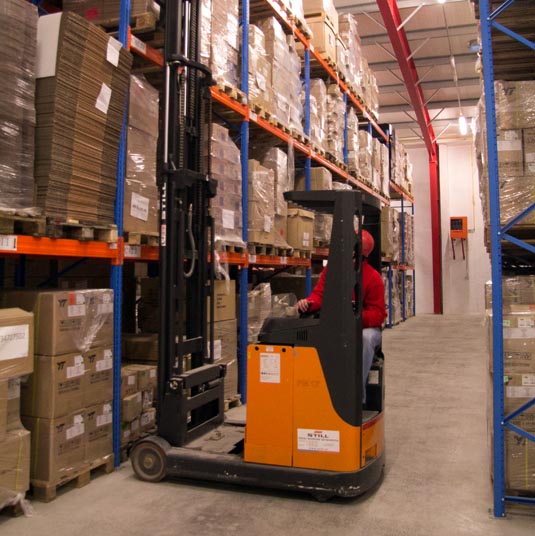 Mark Spedition Sp. z o.o.
Url:
https://www.mark.com.pl/
ul. Słoneczny Sad 4a
Dołuje
,
Zachodniopomorskie
72-002